24 Hour Emergency Electricians London
An Electrical emergency can strike in the middle of the night when you are fast asleep.
Whether or not you are prepared for it, WE ARE!
Grovebell Electrical Emergency Electricians have got you covered 24 hours a day, 7 days a week.
Give us a call anytime and be confident that you will not need an electrician for the same problem again!
Emergency Electricians In London
Request an Emergency Electrician
As soon as you call our admin team will take a brief description of the problem from you.

If it is an issue you may be able to rectify without the need of an Emergency Electrician we will be sure to advice you accordingly. However your safety is our no.1 concern and we will never prompt you to do anything that could potentially cause harm.

Upon assessing your need for our services we will take some basic contact info address, contact number etc and based on your location provide you with an ETA of our nearest Emergency Electrician in London.
Grovebell Electrical can provide an Emergency Electrician on the same day to repair any commercial, industrial or domestic electrical fault, 24 hours a day,7 days a week. No matter what your electrical emergency is, we will solve it!
Whether it's a short-circuit situation, a blown-off fuse or absolute power failure, whatever it is that brings you here, smile, because you have arrived at the right place!

Local Emergency Electrician
Grovebell Electrical is a locally owned and operated electrical service, for you this means a fast response with no call out charges.
With round-the-clock assistance and a turnaround of less than an hour, we can provide the service you need for an emergency electrical issues that can't wait!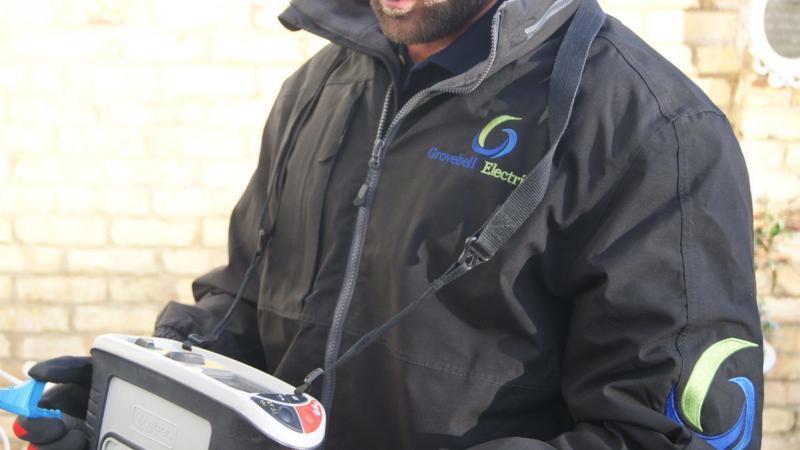 Service Areas
We are headquartered in Central London and provide coverage through our team of Mobile Emergency Electricians In:
All Postcodes in London Within the M25 Area!
We understand that in an emergency situation it is vital to have a local emergency electrician on hand, to achieve this we will only ever dispatch the closest Electrician to you with a maximum ETA of 60 mins.
SERVICE INFO
WORKING HOURS
| | |
| --- | --- |
| Mon- Fri | 24 Hours |
| Saturday | 24 Hours |
| Sunday | 24 Hours |
EMERGENCY ELECTRICIANS AVAILABLE 24/7
In addition to our accreditation's we also boast of the numerous guarantees offered to all our customers, we hold a multi million pound liability insurance policy so if the unexpected where to happen you can rest assured everything will be taken care of. In the unlikely event you are not fully satisfied with the standard of work we provide, we will do our best to gain your approval or refund your money. We also guarantee to be on hand, regardless of the time of day to provide the highest quality service in the event of an electrical emergency.
SPEAK WITH OUR PROFESSIONAL QUALIFIED LOCAL ELECTRICIANS TODAY!